Hoping to see lots of boasting here given the time of year (sales). Let's keep the economy going …
I just got a new Helly Hansen Odin Stretch Insulator Hooded Primaloft Jacket and it's flippin ace. So warm, club colours

and perfect for my adventure next month.
£69.99 a bargain on Sportspursuit and came within a fortnight.

Alas, the opposite for me. The house work has almost cleared me out!
Maybe you bought some radiators or light switches that are worth boasting about?
Maybe I'll just post a pic of the extension when it's finally finished!
Hope your pointing is up to the scrutiny!
Had to get it rendered again, as the 200 yr old stonework is not exactly 'aesthetic'; plus one end of the original house looks to be a small extension, as it's brick (we only knew that when the old render came off).
Got myself a waterproof running jacket from Decathlon at the weekend.
Some compressport calf guards from Wiggle yesterday.
We need a grand designs thread ala @Paul_L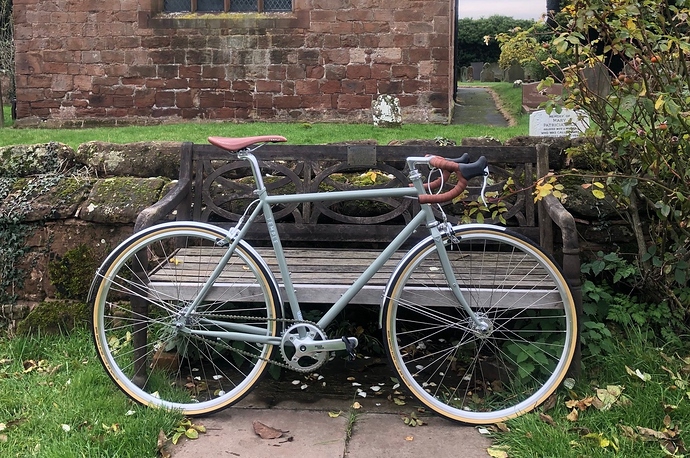 Please direct any comments regarding paving/pointing/state of bench/flora/fauna etc to St Michaels Church
Apparently they got evicted and moved to somewhere in Cheshire

That is lovely



Cheers, need to source some old school beige brake lever covers I think
Too nice for commuting that; I'd have trashed the paint inside a month!
spooky but since this appeared a temple cycles advert has appeared on my FB feed . We are being watched

niiiiiiice