My little hussy of a cat popped out her second litter yesterday while I was in work. 5 of them this time, all very cute; currently undergoing family negotiations over how many we keep!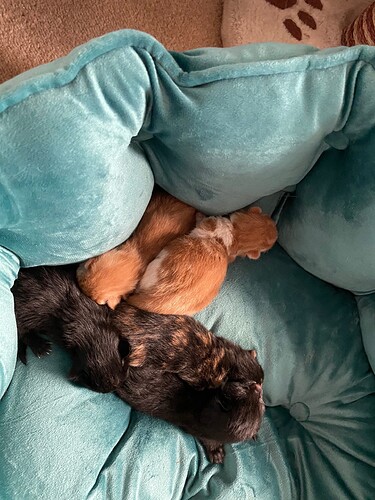 Time for mum to have a trip to the vets?

I love me a nice Ginger Pussy!
Wrong site… sorry !!
There so cute.
Apparently, it's #internationalblackcatday, so going to post a pic of lovely Merlin. He's really struggled in this heat and off his food, which is very unusual. Seems back to himself today and came in for a cuddle.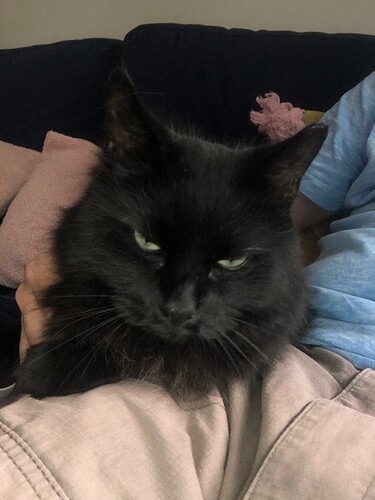 Just returned from the vets. Sadly "Alice the Emo cat" is no longer with us.
Rather appropriately born 06/06/06, we took her in as a Rescue cat 10 years ago. She enjoyed self harming and tuna.
R.I.P
Oh mate, so sorry to hear that.
Sad time - I'm sure she was happy with the quantity of tuna provided and the life she got.
Sorry to hear that but I'm sure she enjoyed those years that she adopted you.
Ah sorry to hear that.