So the ageing (now Win 10) laptop is stuck in an automatic repair loop, just won't boot up. Combed the internet and watched some YT vids, but don't know wtf is going on.
I put some repair commands into Command Prompt, and this came up, says no errors found. But on another command (c: dir) it said 'file not found' for C drive 🤷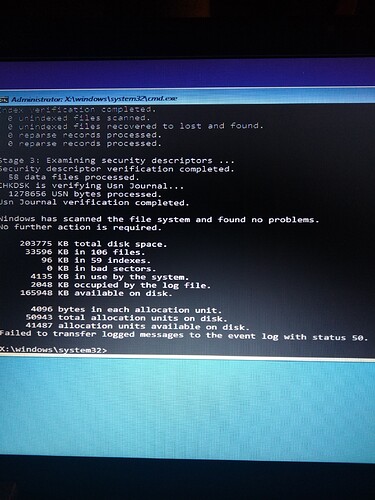 The wifi on it has been dropping out a lot of late, could it be the chipset driver for that?