same thought about a beer ago…
Just had a trimmer turn up rom Amazon. It's a really cheap BayBliss one, which was all they had left. Gonna give it a crack on Monday.
I was hoping for a "Frank Castle" but I think I achieved "escaped from mental asylum".

Happy Easter everyone.
Mrs FB has been doing my hair for years. best hair clippers out there are Wahl.
if the clippers have different size combs, don't use them when a bit pissed as you'll probably won't put them on properly and you'll end up ploughing a furrow through your hair. n'est pas Mrs FB??

Did mine last Saturday with my beard trimmer, probably a number 1 all over.
I love the uncertainty.
Pics?
I woke up and immediately wondered how bad it was in the light of day but the wife hasn't been slagging it off so maybe it's ok after all. She just thinks it's "too young" for me

Why wait? Crack open a couple of cans and then have at it!
Because my hair is full of dust and paint and I'm pretty sure the little motor will burn out.

Bought a set of clippers from Boots yesterday. Mrs W has taught herself hairdressing after watching an 8 minute YouTube tutorial. What could possible go wrong?
It's a bit Peaky Blinders isn't it

?
Apart from my brother's wedding 15yrs ago my wife has been cutting my hair for the last 20+yrs. Financially & in terms of time saved buggering about at a barbers I am much wealthier than I could have been.
In a switcheroo, yesterday was my turn to take the clippers to her as my daughter looked on aghast in the garden. All went well & I tidied up the back of her neck with aplomb.
I'll save the fringe & colouring til another day, but I'm brimming with confidence

.
I just shaved my head for years, but my wife hated it. My head is too small and she said I looked like I was ill!
Grew it out for our wedding in 2012 then kept it like that ever since, with a boring old short back and sides.
I did actually stumble across my old clippers in the attic when I was sorting stuff out a few weeks ago. Looks like they may be about to make an appearance again. Luckily I had it done just before lockdown, so i reckon I've got another 3-4 weeks before it starts getting on my nerves. May get lucky!
Got the kids to do mine today, just as a new activity to keep them amused. Obviously I had to finish it off properly; actually had a shave too, and got the Ming beard back.
Excellent use of aplomb! BBC R4 podcast The Word of Mouth did an episode on the language of football, and aplomb was one of the words they said hardly ever gets used anymore, outside of a football context
thanks for the reminder - I knew something needed my attention!
Before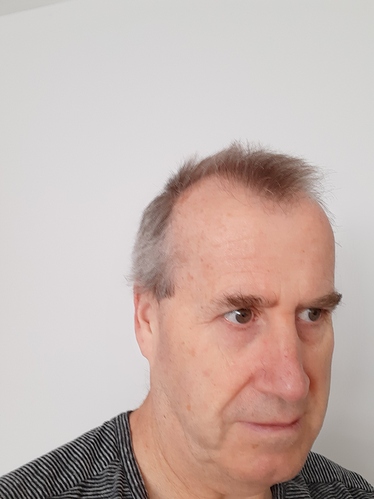 After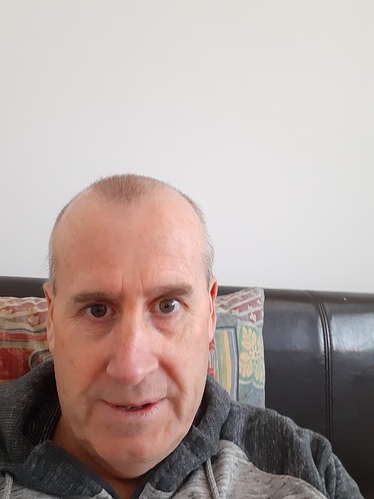 Took a lot of tidying up in order not to look like someone who had escaped from an institution!
Those clippers sent great. I was worried about battery life
Charge anxiety isnt just for EVs


My partner did the back of head last night. Hairdresser always uses clippers on the back with my short hair. How bad could it be!?
Well it's not terrible. But I'm glad I'm not going anywhere more exciting than a supermarket. Definitely a return to my 1990's Tom boy "step"





There is a bit of a 'situation' on the back left corner of my head. I couldn't get it and decided to go against the growth direction with the clippers.
Won't be doing that again.