I still get mocked for complaining about it. But facts are facts.
Forestman 2011 was even worse, and topped Foretsman 2010 that had Hywel Towel lying in a stream to cool off. Highest temp in mid afternoon in 2011 hit 36c on the ridge. To think we started in thick fog until it cleared on second bike lap up on the airfield section. Couldnt see 2ft in front of you then suddenly it opened up in minutes and the view was stunning!
The fact that you're a bunch of wimps?

38/9 for Frankfurt 2010. Blessed relief - day before was 42!
That was when Sarah True ran out of juice and nearly collapsed wasn't it?
Yep.
Reports of 41 degrees by the river
It's a race I'd love to do but Jesus it's bloody hot. I think I'd melt and have a meltdown. Cry on the side of the road
Don't worry, you'll be there so it'll be Baltic

Some pro's did actually DNF when I did it in 2016 because it was cold, but they were non-wetsuit in the swim.
There's rarely a happy medium at Frankfurt.
2019 Etap du Tour 40 degrees on climb to Val Thorens, no shade, not enough water stations so had to fill bottles from streams. 20km, 1600m climb in relentless heat. Thousands of people lying down at the side of the road, the only liquid around was their tears. @stenard was there as well and can confirm
The next week the TdF had to change the route due to violent storms causing flooding and land slides
Where's Frankfurt and the Outlaw on this list then

?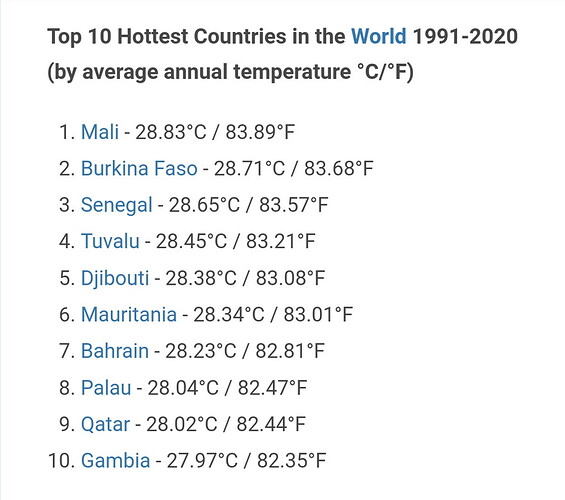 Good job none of us have to go to any of those places any time soon.
Oh wait
Underplaying it there! That final climb was 36km! Took me three hours!
Was that actual climbing?
Or one of those hideous roads with a 1-2% gradient for about 10-20km before the 6-12% kicks in?
That's like the Hathersage to Castleton/Edale road.
Flat, flat, flat, lovely pace this…then the 1% kicks in and you feel slow and dying a death very quickly.
Then Winnats Pass or Mam Nick/Barber Booth appear and you're like "f00k. At least it's short"
Couldn't imagine that with a 16-20km in front of me


I got majorly bored on Puig Major. Did that in just under an hour and hated it. 20-25 mins is my max limit for climbs now.
The last 10km is the steepest, around 8%
I don't remember so many flat sections and downhills!
My Garmin shows the following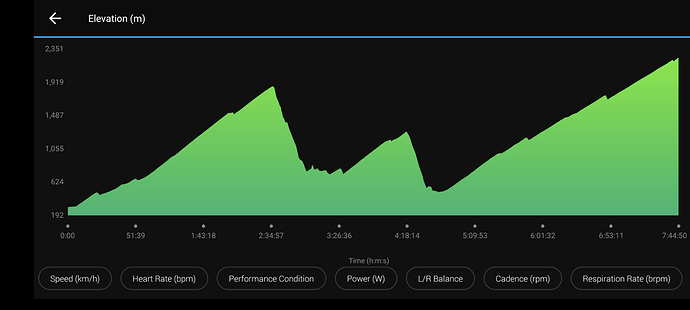 And the official tdf climb profile was like this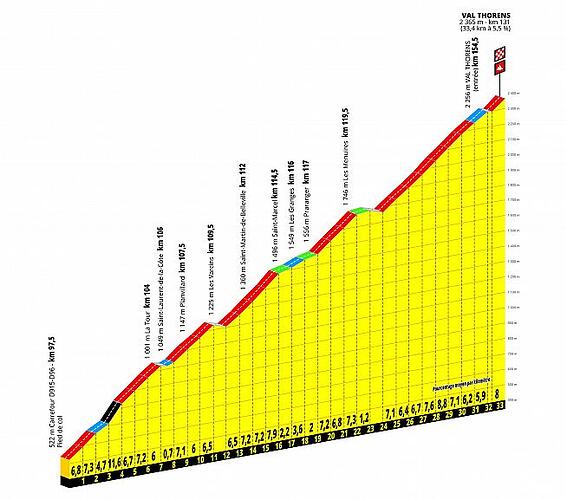 Either way, it was bloody long, bloody hot, and bloody hard!
In training, or a race?
How long until Roth?
That's sort of where I'd expect a sub9 athlete be at, though.
1hr swim
4:50 bike
3hr marathon
10mins transition.