I hope you got penalised for that zip violation.
For ref, these are my times since, all on the longer course. This is why I say I think you can go faster. I was on a road bike with clip ons for the first race, wearing a baggy gilet as I was concerned I'd get cold! I agree with Jorgan that if someone is a fully trained, long standing triathlete, then the extra distance would be a stretch, but I don't think that's the case for either of given when we did our original races there.
Yes, my later times are all on a TT bike, but they're also all much more conservative on the bike in terms of effort. That first one, without a power meter, I'm fairly sure I overcooked.
2017 113


2017 Classic

2020 Classic

Is the Endurance the rim or disc brake version? I have a run brake Mavic Commette tub disc wheel that is kicking around. After years of collecting bars for my TT bikes I sure I have a selection of bars for a more aero position you can have.
I think he ignored all GrahamO's advice and bought a disc brake bike.

F**K yeah. Disc all the way man. I genuinely think they look cooler, and i love mine.
I'm, sort of, hoping that my friend, who's having a bit of an injury crisis at the mo doesn't want to get involved with me (the two of us did that 2015 race, and Manchester mara actually, together). He's pretty much the same height as me and has a PX Stealth. If he counts himself out, i'll be asking to loan it for a month from him.
If I do the 113, can I have it?


I run rim brakes and tubs (old school cheap skate here)
@gingerbongo - So, what Stenard has said:
GP5000 + Latex tubes £100
PX Carnac TT Helmet £25 (they are always on sale)
Tight aero jersey on the bike
Trisuit for the run (possibly get a new one from Wiggle eBay site?)
Don't wear 4% for the run if it's wet

So based on that Bike you need to find 12 mins (on the 2020 course). I know that this thread is not about training but if your bike training is correct then there is loads of potential there.
I am always surprised by the suggestion of a bike jacket or top. You may be cold in the first 10 mins in just your tri suit but wouldn't you have warmed up sufficiently once the suit has dried? (I am assuming a dry day) Doesn't a jacket add drag? Also there is the putting on and taking off.
Wouldn't recommend a jacket only a tight jersey.
Tbh I've only ever done this when it's been pissing it down
Agreed, i'm pretty hardy to the cold, and it would take a lot to get me in a jacket.
To your first point though, yes some actual bike training will make a big dent, and should carry me most of the way. I'm then looking to top up on some cost effective improvements from my my last bike setup, which should be pretty easy.
Think i'll keep chipping away on the bike for a few weeks informally, and in the meantime look for that first jump in run fitness. Then about 12 weeks out, i'll start to hone in on specific bike sessions and keeping the run fitness ticking over.
training? Yer Ok I know silly suggestion

Thanks for the link that's just what I've been looking for. I dont like the Carnac lids they're cheapy crap, and Evade 2 is silly money but this looks a good compromise

Whats Mrs GB like at driving a lorry?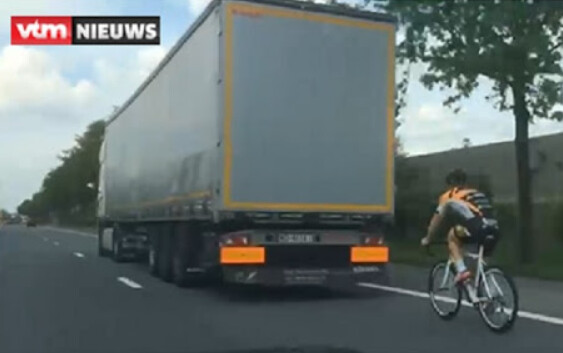 Have you done the 113 course?

Gp5000 and latex tubes as already discussed. You said no twat hat but a Giro Advantage is as fast as anything else and about 30 quid or less on ebay.
Tight fitting tri suit should be fine. Think about and practice transition. No point saving 1 min in aero to spend 10 minutes fannying about in transition.
Got that covered boss … see my results above from 2015 - T1 top 10% T2 top 2%


Seriously though, will check that helmet out, thanks.
I've found 6 options in the £80-100 range (new). That's palatable, just a question of timing.
Met Manta - £90
Kask Infinity - £85
Carnac Kronus - £50
Giant Pursuit MIPS - £80
Bont Ballista - £99
Lazer Bullet 2.0 - £99
I had been looking this one too as the very cheap outlier. I've got a couple Carnac helmets and they're not the most comfortable for my head (big head). Will investigate those others.
I have the opposite. I've got a tiny, child sized head!
You can get the Carnac for £25, patience my friend!!!
The Bell Meteor 2 is also worth looking at on eBay, if you can hold your position

Doubtful. I'm a fidget at the best of times.