The originals who helped when this site was first constructed!
1 year today although true go live was 15th May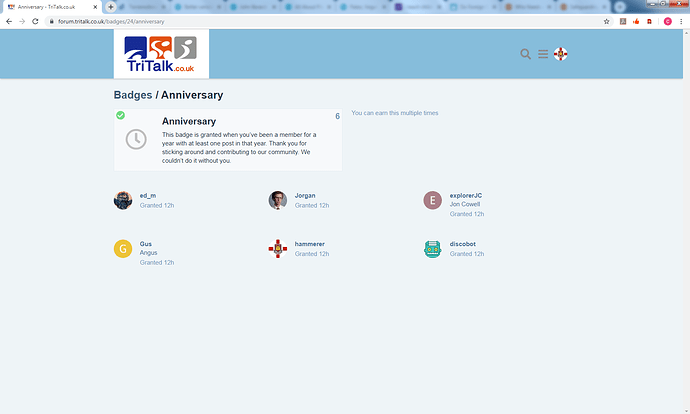 Oh yeah, where has Gus gone?
Good work all. My previous proclamation that TT is dying, was thankfully inaccurate.
Good old discobot. Always there when we need it.
You need to @discobot , the legend that they is.
(It's definitely non-binary)
Hi! To find out what I can do, say @discobot display help.
I'm after a book on fly fishing…
Yeah, it's hard to rip-up a copy of the Internet. Life will never be the same!
Duuude. Just thinking of the Ad gives me goosebumps.
Look for JR Hartley Yellow Pages on youtube.
Great stuff guys, thank you.