Way quicker than they were suggesting then? That's getting close to half the max lead time you were indicated. I ordered mine at the end of May, and was quoted something like 20 weeks at that point, so fingers crossed they exceed that as well!
For round to putting up the internal shelf and hooks then did some organising. Can fit loads in there.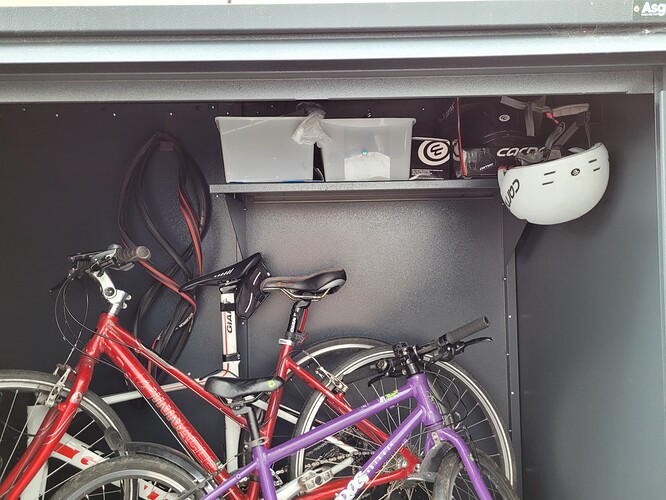 We were talking about this again. Really need to buy something like this.
Nice. I bought the bundle in the end which also comes with those bits. Got the first delivery update a few weeks ago but we'd have been away so I've had to delay them.
Seeing as we have the builders in anyway, I've spoken to them and am hoping they can take a notch out of the foundations of our front wall. That'll allow it to be rotated in a much more accessible way, which would be worth the expense.