Two cleat screws came loose last week on my left shoe, it was time to replace the cleats anyway so put on a fresh set.
One screw has fallen out again already since yesterday: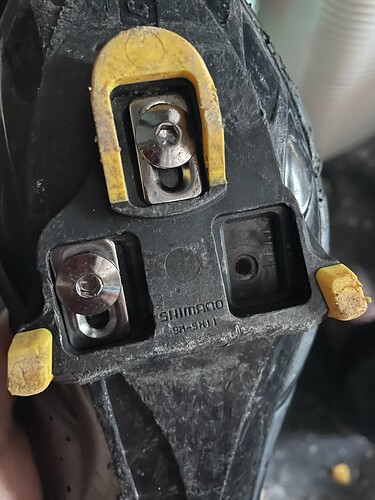 New shoes maybe, but any kind of temporary fixes?
I was having big trouble in clipping yesterday which I'm not sure is related as that's affecting both shoes.