And an interview here: https://www.ukclimbing.com/articles/features/danny_macaskill_on_riding_the_dubh_slabs-13325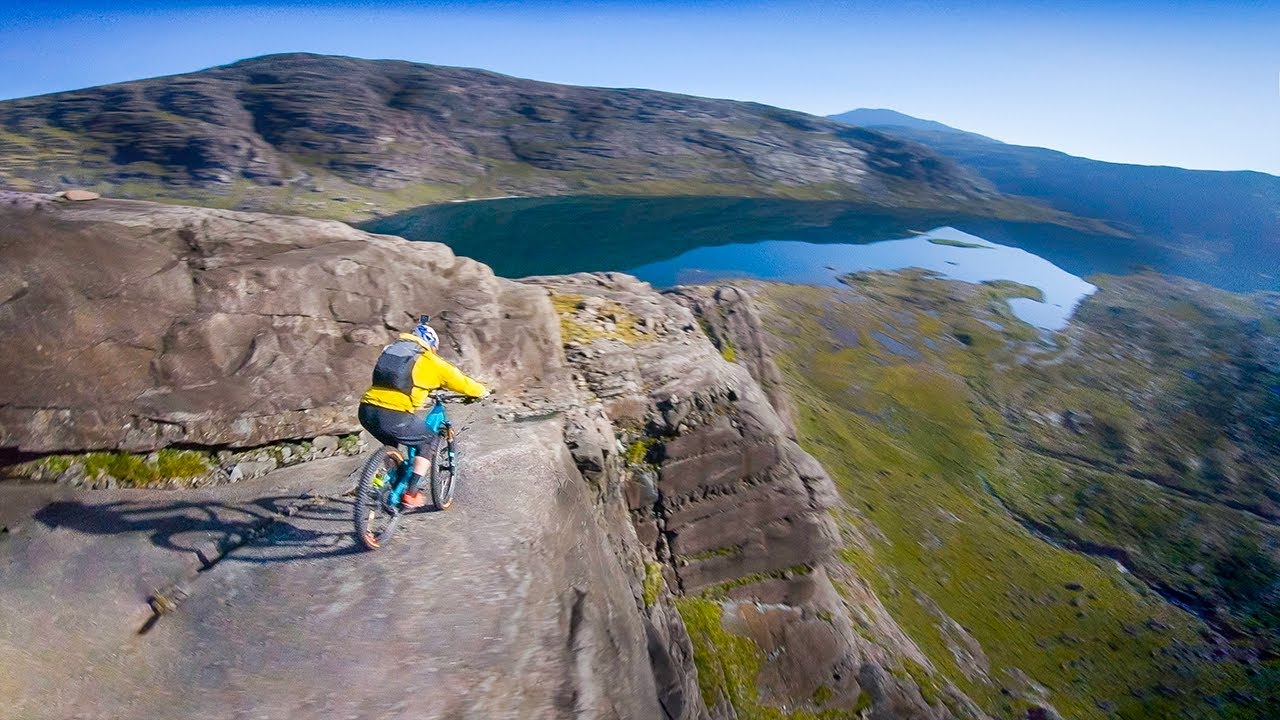 Astounding as always, I was in my day a fairly fearless and technically quite good mountain biker, but that level of slow speed control and precision? I wouldnt even know where to start.
amazed that his brakes held up on that - the disks must have been red hot!
stunning
Ah yes, i've been waiting for this. Gonna save it for tonight on the big telly whilst Mrs GB is out for her walk i think.
Might even slip a tinny into the fridge and then get lost down a YouTube rabbit hole once it's finished.
It's start off with
"Meh…doesn't look that hard/steep/fast"
to
"FOOOOOOK that's a big drop"
That's amazing I find myself wedged right back in my chair, palms a bit sweaty too but I not keen on heights!
3m40s


Beautiful piece. Skye just looks awesome.
I think they went with too wide a lens though on the drone. It flattens the mountain quite a bit, which detracts front he sheer scale of it.
I've seen some stills from the run, and they look amazing. Would've been cool if they could have got a telephoto lens filming from the bottom or other side of the Loch.
Still a great video though.
Jesus. That decent from around 4 minutes.
Man has balls of steel
But could he descend Hardknott Pass in a September monsoon


Got sucked into 4 other Danny Mac films after watching this, incredibly hardworking & talented fella. He must be one of the nicest people in cycling.
Not a good route for an FTP increase.

Incredible the way he feathers the front brake to lift the rear wheel just enough to reposition it. Masterful.
But probably pretty good for a new maximum HR

from his Facebook feed
" Here's a wee raw GoPro POV clip from our new film "The Slabs".
This line was the second most exposed part of the entire route that I'd chosen. The shot doesn't quite capture just how steep it felt, with some of the small step leading upto the edge of the cliff putting me right on the balance point of going over the bars
The line then funnels downs the rock face to a section I've been calling "The Skye Bridge" which was a little pile of rocks that myself, Doug and James Sutton had stacked precariously in the wee gully to allow me to exit up onto a foot wide ledge and eventually to a more chilled part of the mountain. All in all it was one of the most exciting things I've done on two wheels. Fully committed, taking in the view, knowing that Andrew Lawrence was capturing it all with his amazing FPV drone skills!
This line really wouldn't have been possible to commit to without my incredible MAGURA Components MT7 brakes with MDR-P 220mm rotors and Continental Bicycle Tires Kaiser tires with there sticky Blackchilli rubber all attached to my flawless wee Santa Cruz Bicycles 5010!"
Hairy-assed walkers/slab-climbers are going to love it if their routes are invaded by a load of BMX bandits on fat tyres with drones flying overhead. Personally I am all in favour - horses, MX bikes, whatever, but not everyone is quite so forgiving.