Looking at the rules for draft legal triathlons, this is from World Triathlon Rules: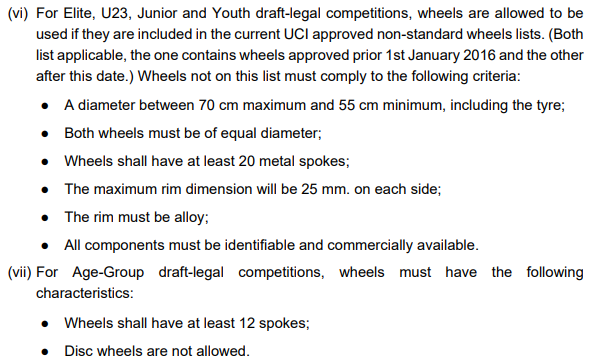 For the Elite/U23 do you think the maximum rim dimension of 25 mm, refers to the depth?
Looks like for AG, the rule is less strict. I've got 50 mm depth wheels so I'm hoping that's legal.