I can't beat that shirt. I think my oldest one is from Perranporth 1994.
Apologies for a previous post - I was having. A strategic blow out

… currently every Monday night

You can go back and edit that post if you want to by using the 'pencil' button.
I still have my first yellow cycling top and Carnac red/yellow cycling shoes from when I started triathlon in 2001.
I have climbing gear (hardware for those familiar - wires, friends, karabiners) from the mid 80s. To be fair it's been in storage since c2005. Still use my trangia stove of similar vintage.


Or I could do it. I did raise a Roger Moore eyebrow.
Crackin' read, his book about that adventure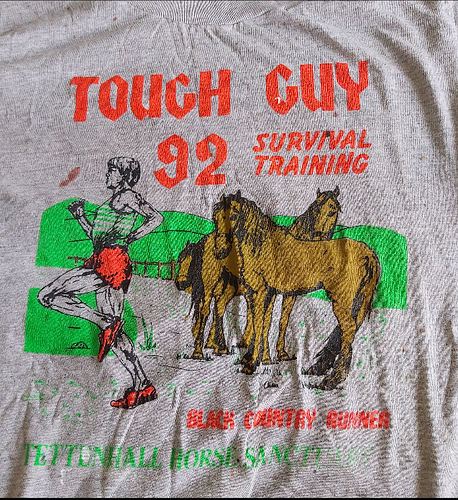 I still have this, from the January event (not the summer event obvs

).
My 1st foray into non standard events … On the day I was happy to finish & gently, deliberately spill hot tea over my numb fingers, in that old barn /communal changing room.
Downgraded from training kit to diy kit … at turn of the millennium