I'm catching your drift there.
Good pic

At least someone is.
My brain doth make no sense of that.
Two cable ties either side of the stem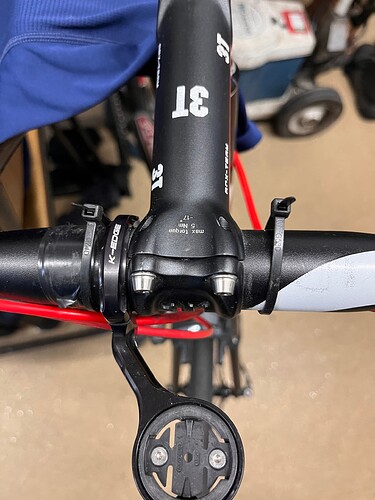 Then a cable tie wrapped around the bottle and the two cable ties on the stem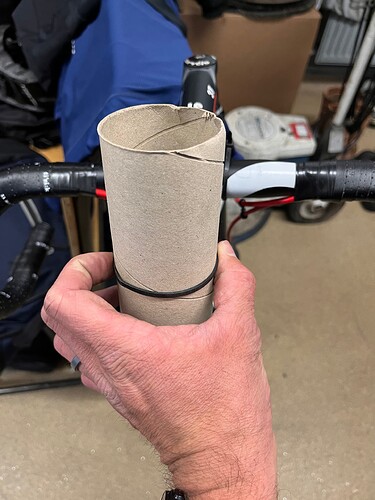 (Obvs my mount is in the way)
I've also got an Aero 30 in black, unused, with magnetic lid and BTA mount and the computer tray attachment thingy that goes with it. Same as the black one in Jorgan's pics.
I bought it then immediately swapped the cockpit on my TT bike for angled mantis type extensions so it no longer fits.
£35 posted Royal Mail cheapo option. PayPal gift or bank transfer or cash if you want to drive to Aboyne

Got a Torhans bike bottle too. The odd looking triangular one. Unused. Open to offers.
Oops, I'm hoping with my slightly angled aerobars that it still fits.
Should be fine; I had a 'half mantis' position with mine, and it looked normal.
Number 1, that photo is ripe to be photoshopped.
I'd be pleased with that girth
A shot in the dark, but is anyone aware of a 10 speed dura ace di2 rear mech knocking about?
It doesn't have to work it just needs both inner and outer face plates in tact.
A mate doing IMUK smashed his today, this is the part of the system that fails so you can get " broken " ones.
Nowt on the usual sites, any info greatly received
Pretty sure that is the 11 speed version?
He got one yesterday off flea bay but he had to pay £100 ish ( spares and repairs) as the rest of the system is pretty sturdy the rear mechs for for silly money fully working.
Hopefully he's back in the game IMUK! Cheers for the shout
I actually thought all 10 speed cages could be swapped in between, but looking now maybe that doesn't apply to 7900.
fibre-lyte are still listing their carbon versions at 16 quid each, so that's another option (and think of the weight saved!)