Does anyone use the marketplace here to buy and sell items. Does not look like it's very active.
Didn't even know there was a marketplace!
I bought some stuff on the old forum from other members. I've sold my disc recently, but just stuck that on my club fb page. It's a lot easier having a critical mass of people on my doorstep who can just come and pick something like that up.
That said, I would generally put a fair bit of trust in anyone listing anything on here, as it's quite a "known community". I'd have a lot of faith the kit was in good condition, or as listed. I certainly don't have that confidence on facebook marketplace.
As someone who's still really starting out I'm always on the look out for second hand gear. Usually bike parts.
I really need to list some bits. Finding lots of stuff when packing for my move. Some are just giveaways or for the bin (old flat pedals, reflectors, etc) but others are stuff I need to list up and try and sell.
Various bits of clothing, the original perfectly good di2 battery I replaced with the Bluetooth one, etc.
I also found I had about half a dozen lightly used GP4000 clincher tyres, after I switched some wheelsets to GP5000

I've had several good experiences with folks on here and one disappointing one but nothing on the Koalafish scale.
Any rear wheels for sale? Got a Hed Jet 6 front so could do with similar for the back. Jet 6 or 9. Alloy braking surface is fine. Or alternatively, anything non Hed but similar depth.
3x Torhans. Rare to find here in UK these days.
20 = £20 posted
30 (clear/white) £20 posted
30 Black £35 posted (has new magnetic lid)
Note that I only have 1x mount. Tbh I had my bars close enough together that I just zip tied it in place (2 ties around stem, 1 long one looped through those and around bottle neck).
@pacha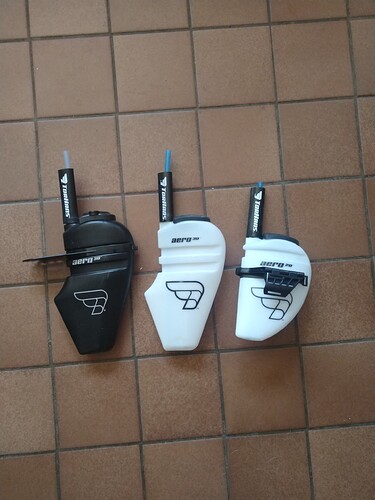 I'd be interested in one. My bars are really close together so not sure if they'd fit. Any idea what the minimum is?
The grooves are 40mm wide at narrowest point, out to 50mm on the outside edge; so bars 40-50mm apart need no mount. I put a wide rubber band around the groove for a neat fit on mine (the ones like you get at swimming pools). Anything much wider will need that mount.
Also: Look Keo Blade pedals. Decent condition (once I've wiped them down!), although the bearings in the R/H pedal could do with replacing. Fitted with 12nm release blades (original 8nm blades included un-used). £25 posted.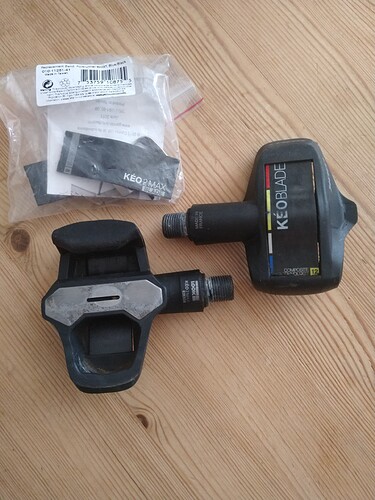 Does the magnetic lid make filling easier/cleaner?
Yes. Flip it up then there are 2 split rubber seals you pour it through, then close it. Tbh I haven't used any of these - I have a fourth! With that one with the standard older lid, I just drilled 2 holes and put a solid lid on a retainer with a piece of cord. Almost as easy.
Cool, I will have the black one then please. If jgav doesn't want the mount then can I have that as well please?
I'll take the other large one. My bars are about 5cm apart so if you can send a photo of the sip tie method I think it'll work.
There is absolutely nothing to criticise in the background of either of those pictures

I don't have a photo, and tbh it's hard to show it once installed; I'll draw a really bad sketch!
@pacha do you want that mount? I'll swap it across.
If that is OK yes please. My bars aren't that close.
@Jgav does this make sense? If the face plate of the stem is 2 piece, then it works even better, as the bottle sits between them, and the zip ties seat between the face plates.