Yep lido is a tenner now, they upped it from £6 when they reopened last summer.
I'm gonna do a CSS test first swim back.
Sub 6 400m
Sub 3 200m
Then I ain't swimming again

Loch Lomond when warm enough. I intend to swim for effin' miles, but most likely my arms will give up after 15 minutes
Same story with Hampton outdoor pool. Every session completely full and in some cases 40! people on the wait list. I'm keen to get back swimming but I think I'll wait until the 12th
As swimming sessions will be strict time limits, to maximise your in water training time consider doing the Swim England land based warm ups that most swim clubs operate. Called RMAP, raise, mobilise, activate and prime. SE have a good resource here for dry land stuff you can do
Well that was fresh.
First of all it was cold hands/feet then nasty ice cream head, but I did manage a bit of swimming.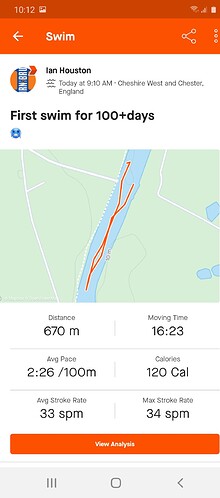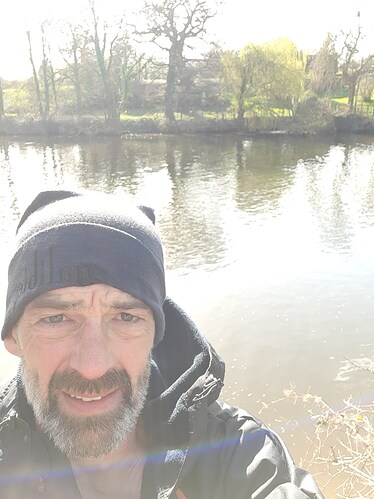 My swim buddy said he had to scrape snow off his car this morning

@joex Lido quietened down a bit, taking El Niño Wednesday, 6pm tonight for the Thursday bookings!
You only need to wait another 2 weeks for indoor pools

@jeffb I just can't help myself, I love swimming



You need help

Jesus Christ, liking your post will only encourage you!

Yeah check again this morning, there's like 13:10 on Weds afternoon

Yeah, that's all I'm going to do.
I probably should get the swim cords out for a bit to try and wake up my upper body beforehand.
Cords/bands might be a very good idea. Although I only managed 600mtrs or so, as I sit here I can certainly feel that my shoulders & forearms had some exercise earlier.
I'm not too sure that Yoga With Adriene has kept me in tip top swim condition

Did you see the post on the friends of Charlton Lido group? first day over 50 paid no shows, the locals ain't happy! Id imagine most are members so the Lido have lost potentially more than £500 of income from non members there!
That's very disappointing.
I'm a man at liberty after tomorrow, so I was thinking of loitering* near the lido on for last minute slots. This has encouraged me

Ive also been watching the app and on the day slots have been appearing and disappearing occasionally.
Shame the temperature is plummeting this weekend.
*Loitering isn't actually allowed
Just got a 9:30 tomorrow

and there's a 10:30 available tomorrow @hammerer
Swam today. Great but my triceps are in bits now

only did 1k with El Niño but he made me do mixed stroke. Avg pace 1.23 / 100 somehow. Swim training clearly overrated

(we were doing 50s with good rests so not as impressive as it sounds)
Yer they clearly getting a few cancellations so worth keep checking. Once holidays over I may join, no minimum term and £32 pm , when its a tenner per session. Can use most Better pools when they open so Eltham is in also locally!
Booked in a couple of seesions for next week, can book the thrid one tomorrow