Biggest surprise was probably that some Adidas shoes nearly won

Did Kipchige get his GFA?

Haven't seen any of it. Did see a guy running up a hill in the village with his number on. I gave him a toot and a

I saw loads of folk out running it, in fact turned my 7km pootle in the rain into 15 so I could spend a bit longer giving encouragement.
The only person I came across who I knew doing it so chatted, she'd started at Tower Bridge, so only had a few miles to go, but she'd done it all into the Storm Alex head wind! Crazy people all of them doing solo unsupported marathons!
There were loads out up here. I did 10 miles with 2 friends who were doing it but we crossed paths with many others.
I was meant to be doing the real thing. Glad I wasn't. But good on everyone else for getting out there.
Ah, its not that bad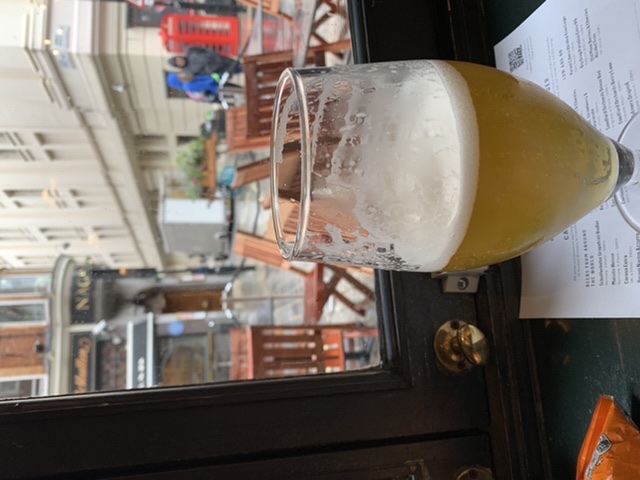 Yeah, I saw loads out doing it and shouted encouragement.
Quite nice after all up here.
Well done to all who finished today


Absolutely cats and dogs here and has been all day.
Same here this morning, now I've finished it has brighetnd up

. Beer is helping with the sore feet

Didn't see any other VLM runners (out in the sticks), but the other runners I saw gave encouragement and a few drivers offered support as well

…all very appreciated!
App was shit for me, got a bit of audio around 6miles and that was it. When I got to the end it had only logged 20miles. Uploading from strava was easy though (once I found the link). Annoyed that I carried the brick around in an arm band thing which gave me a blister on my arm…my only blister! FFS

quite a few runners today at Elvington Airfield Marathon wearing their race number on the front and their VLM number on their back. Id have done the same had I thought of it😁
Those who follow such things will be aware of the Zwift tri academy… one of my club mates, Paul Lunn, got on the squad last year. Today, his son, still really young, ran a 2:17:59 in the elite group in London. Seems like the apple didn't fall far from the tree. I expect great things from him. If he follows his dad into IM, he'll be blisteringly quick!
Wow, that's an insane time. Good stuff.
Well that's rather annoying. Completely missed that the GFA application window was at the start of the month. I've seen nothing anywhere about it, and I've now obviously missed it. Frustrating.
My friend missed it two years ago, as she was on hols. (she missed the payment window) but it must've been a short window, as she was only away a week.
She did get in with some begging mails but I'm not sure how.