If you had to be an animal, what would it be?
This was my windows start screen today: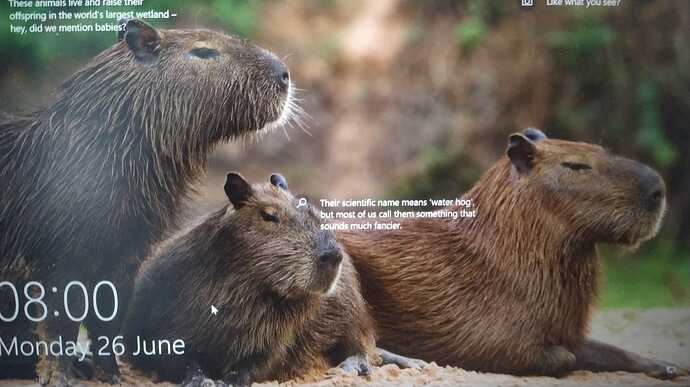 I strongly identify with capybaras for some reason. I mean, not claiming to actually be one. But can't help thinking they may be distant cousins. Maybe it's because they like to sit in the sun all day with their buddies eating vegetables and occasionally going for a swim. Maybe it's because they have that look that says, yeah, whatever- they are not going to be drawn into a fight, they are just going to carry on chewing and then wander off to sit in the pond. Maybe it's because they have bad hair and not very exciting lives. Don't know why, I just identify.
You?