In a similar vein, who's going to get their wallets out for one of these?
(as heard on the grapevine…)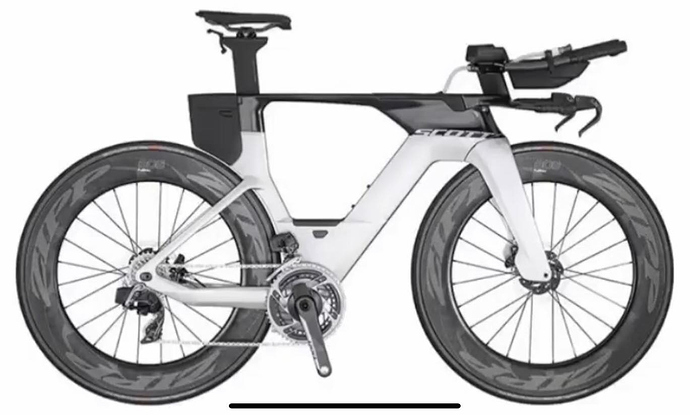 what's the (purported) damage Sam?
No word yet, but doesn't look like it'll be cheap! I saw a couple of the deBoer wetsuits on rich MAMILS at Challenge Roth this year

ST have a thread on it (https://forum.slowtwitch.com/forum/Slowtwitch_Forums_C1/Triathlon_Forum_F1/New_scott_plasma_for_Kona_%3F!_P6990312/). Some people who work in shops are saying the frame will be US$5,500 and the kitted out bike in the US$14k region

Both my main bikes are Scott, but this won't be gracing my apartment!
You could put it down as a deposit on your next apartment at that price!!!
Maybe where you live…

haha - i did actually write "maybe not in London" but deleted it!
(and that wouldn't actually work for much down here either. Fine if you go inland by 20 miles or so)
I thought this thread was going to be about the Vaporfly Next% Berlin edition…
Are they the pink ones I saw touted on the app last night?
Might be I have to end up getting that colour scheme, as I probably want a pair for my next marathon, and the green ones (I kind of like the colour) are out of stock on Nike.com in my size.
Also tempted to wait for black friday again, which is when I got my initial pair of cheap 4%, but that's probably wishful thinking and also cutting it fine timing wise
£1250 for an off-the-peg wetsuit made in an Asian sweatshop


Custom-made Snugg wetsuits just look better value all the time

I think someone round here wears one of this.
He may have mentioned it once or twice


…I should definitely be on a retainer

I've got a Snugg suit too. As an ex-rower, I'm not a standard triathlete shape, so it was a revelation when I went from a high-end Orca suit to a custom fit Snugg. I was actually able to put it on without assistance

. I ordered it at the TCR show, so I got measured up by someone from Snugg and the show discount made it cheaper than an off-the-peg suit.
The Helix SMT was too narrow in the shoulders for me, a real PITA to zip up.
Coz you boys is stacked innit
I'm not. Had no issues with it.