How would you prep for a 1k PB on treadmill?
I would stop and seriously question my life choices

I wouldnt.
Do you mean train for as what would you do in the weeks leading up? Or how would you prep in the hours and minutes before hand? If the later probably some cocaine.
As for training its still an aerobic run but obviously pretty high intensity. Training I would say is going to involve a lot of 400/800m repeats at target PB pace I would imagine
Go to 'Spoons, down eight pints of Best Smooth.
Stumble home.
Post some shit on't'internet about training regimes/loads/Brexit
think about going to the gym
sack it off and have a lie down instead
Alert friends and family.
Make sure that form is prominently displayed that says "yes, I do wish do be resuscitated."
Dust off will just in case.
Choose post-attempt beer.
Special shoes.
0%, unless treadmill equipped with negative gradients.
Turn on mill.
Turn on fan.
Jog a little.
Crank it up, clutch those pearls and hope the necklace doesn't break.
I'd want to wear that auto-off safety clip thing, and make sure the area behind the treadmill was clear, maybe even with a couple of foam mats readied to catch me.
Step 1 - clip on the kill switch
Step 2 - pray
Watch this for inspiration: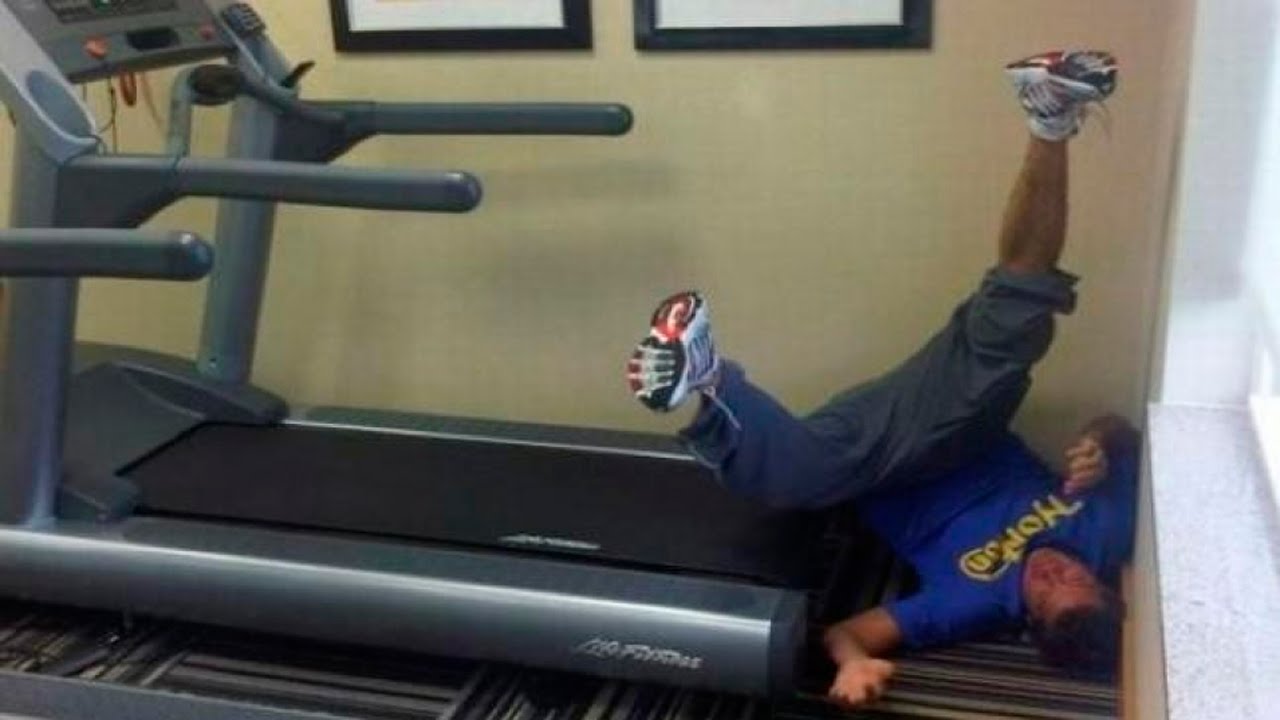 Set up a load of mattresses behind the dreadmill to cushion your fall when you get flung off the back
We're all going to have to do one now aren't we, now that @joex has started it. A bit like that 1 mile challenge back in lockdown

FTFY
Also depends how long it will take you

Just stick some bricks under the back end of the 'mill! #sciencesolutions
Think that is more of an engineering solution. The science solution would probably involve some kind of impracticle anti-gravity set-up.
My treadmill maxes out at 20kph. I once did 1k, starting at 17.5kpg and increasing by 0.5kph every 100m and finishing the final 0.5k at 20kph - it was a truely horid experience and never to be repeated.
People really need to learn to protect their faces.
My son runs 800m on the track (and 1500m) the former looks a truly awful experience of near death. yer but nah you can keep your 1km treadmill challenge

Ha ha, I was hoping for this and you lot haven't disappointed.
It's a team event at work so I need to win it, Obvs. I'll pass on your plans to my team mates to…actually, to my opponents.
Full branded kit, super shoes…temporary tattoo maybe.
Sounds good. How to I make up - I mean calculate - this target PB pace?
Last 5k was 23mins and change years ago…so 4:30 I think I can do. 7ish min mile repeats recently. 4:15?
Or is it like a 5k PB, break it up into chunks with recovery breaks and then try to string them together?
Practice staying in flight for as long as possible.
Stand on sides. Crank treadmill to max.
Take first couple of steps still holding sides to balance.
Let go and go for it…
I did a 1 mile race on Zwift once.
Honestly thought I was about to have a heart attack.