A brand synonymous with UK Triathlon, particularly in the 2000s. Post your PX memories and pics here…

Don't think I ever bought anything from them but who was it here that was connected with them? I keep thinking it was the guy that opened Bike Science but I'm sure that's wrong.
The bike I did my first two IMs on. Classic mid/late 00s… Ergomo PM, S-Bend horizontal extensions, Tubulars…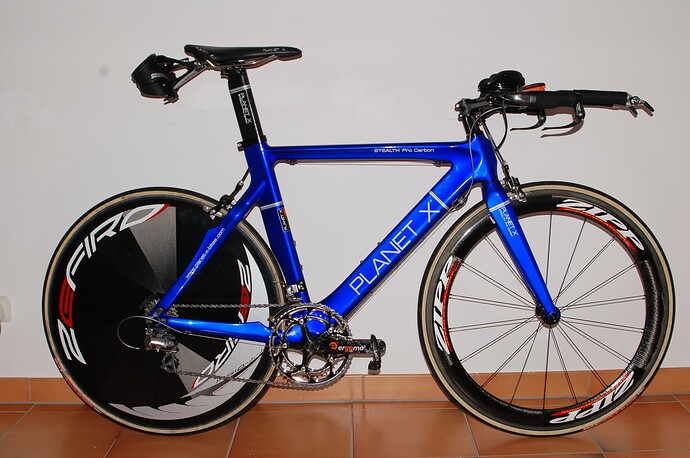 After my 2010 respray and trick mod-ing. The KCNC brakes were very cool, and super light; but flexed like cheese and were scary on that course. Powerbars on the top tube…

@Hammerer was there for this one.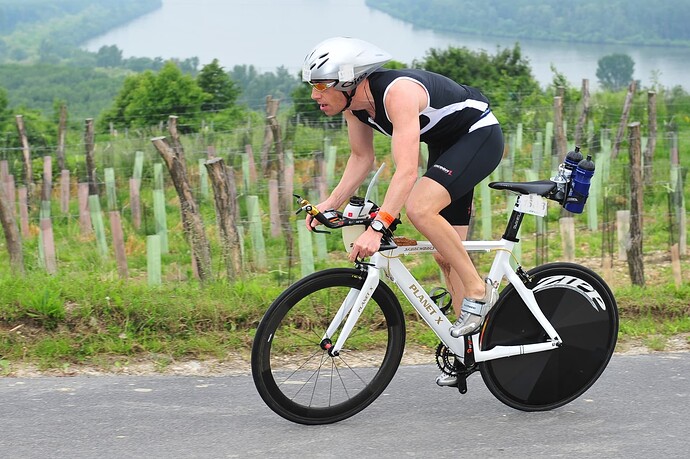 It was Andy yes, username was redbiker or something, i can't quite remember
Yes it was 'Redbiker' who started Bike Science. He had a couple of shops in Bristol over the years, but has been forced into working out of his home in Dursley, just doing Retul bike fits iirc.
@LordFlasheart convenient for you…
I had a fit on my road bike from him at Bristol. He was a dealer for Legend as well, which I was incredibly tempted by at one stage.
Same race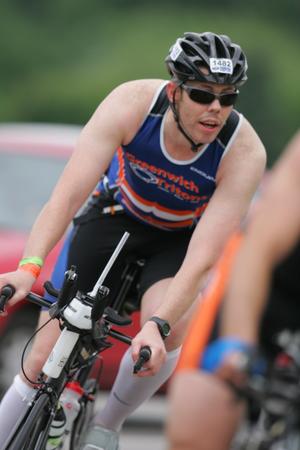 My first TT bike was a Stealth.
Did 3 outlaws on it.
Had three PX SL carbons and an alu one.
Two blue, one white.
Sold them all.
Started again.
Bought another white PX SL roadie for £400 and an Exocet II for the same

Ironically in my Germany days, I could have afforded something a lot more expensive but I saw a Stealth at my first comeback event at Rheindahlen Garrison and was set on one. It was so far ahead of what I'd last seen in 1997

I actually bought my son a PX Carbon CX bike 2 years ago, sitting in the garage hardly used

I still have my PX pro carbon in a bike bag somewhere.
Love the brand, could never understand the hatred for them, really hope they pull through.
Still have my Stealth, tbh, I loved riding it, I should sell it as it's not been touched for ages now but I just haven't got round to it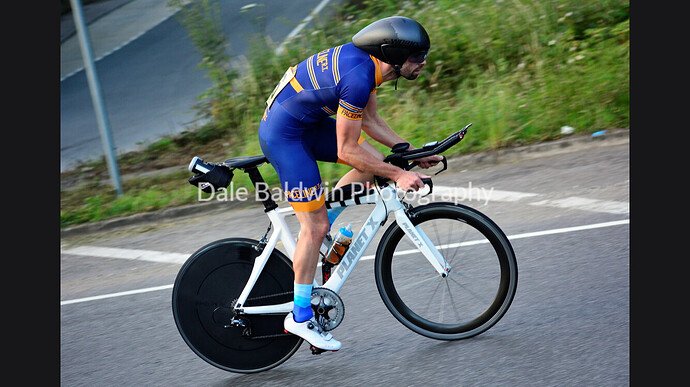 never bought anything major from PX apart from a few odds and sods.
PX wheels I would never have trusted anyway as they were one of the very few brands that have never been accepted on the UCI wheel list. Have had to disappoint a number of junior elite triathletes (usually those new to that circuit) who would rock up at events with PX wheels and had to say No to them racing as they do not meet the rules for elite bikes.
The one I first saw was all black with 82mm rims. It looked like a TIE fighter to me!
My best mate in all the World is a TO/ health and safety adviser/ paid grass/ bullied at school/ spoil sport ! ( like you ) we have had this discussion before so you know how much I respect people who give up there free time so us idiots could prove how good… average … crap we were wearing ridiculous outfits.
He said the same, Planet X wheels were basically banned, yet I know several people who have had them for decades with no problems, I'm guessing lack of safety testing?
Are they not all made in the same factory in Taiwan / China?
Keep up the good work … spoil sport !
Maybe a cost thing? That Shiny UCI approved sticker on the frame probably costs money for testing etc?