So 3.5 hours with George Fox this afternoon. Started with road bike.
Cleats straight back
Saddle clamp reversed to bring saddle 30mm forwards
Stem up slightly
Brings saddle BB a bit closer to the TT bike position. I was a little high and reaching you much. Fels much more comfortable one he'd finished.
TT bike
Apparently hip angle was too closed, cups were flexing too much because of the clamp position, hands a bit gappy.
Saddle forwards lots
Stem up
Poles rotated in
Cups in one screw hole
Tried a few helmets and Giro Aerohead was what he recommended. Before and after pics. Result looks decent.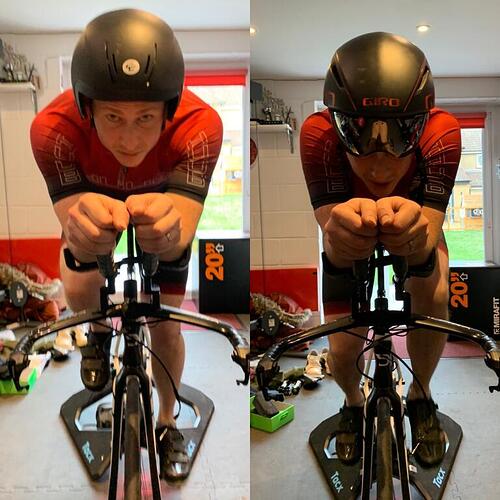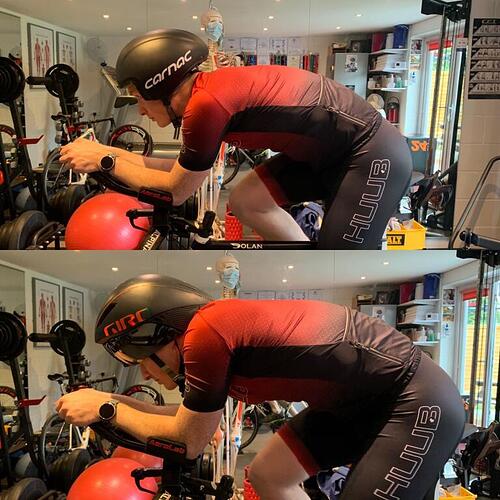 He did say my home done attempts weren't bad and I had done the right thing with getting high side arm cups and angled riser.