Holidays past, present and future. Here.
We're trying to decide on what to do next year. Need to consider what the kids want/need, otherwise they will be bored AF. Mrs O wants to go somewhere a it less 'package destination', maybe lakes & mountains or Corsica. However, All Inclusive and daytime/evening entertainment wise, it's slim pickings away from booking traditional family package tours? We can't sit around and play Uno every night for 14 nts! Package deals are getting really expensive too; like £7-8k for 2 weeks in shagaluf!
I saw some good looking hotels in Cape Verde, but remember what @gingerbongo said. I looked at Google Maps…Fark me, some of those hotels are incredibly remote! The RIU Toureg on Boa Vista…just look it up. Nothing for miles except desert

Any suggestions/experiences of good family destinations/hotels, that aren't your typical Spain/Greece/Turkey etc?
Japan. Good.
Australia. Shit.
Morocco. Shit.
Estonia. Shit.
Rome. Shit.
Edinburgh. Shit.
Magaluf. Shit.
Port de Pollença. Shit.
Lanzarote. shit.
Paris. Good.
Barcelona. Good.
For family;
Sandsend
Abersoch
Keswick
The end.
We just came back from Kos, Mitsis Summer Palace. They have a chain across Greece. It seems we got a really really really really good price because next year is a lot (2.5x) more but there are still some deals at some of their other locations.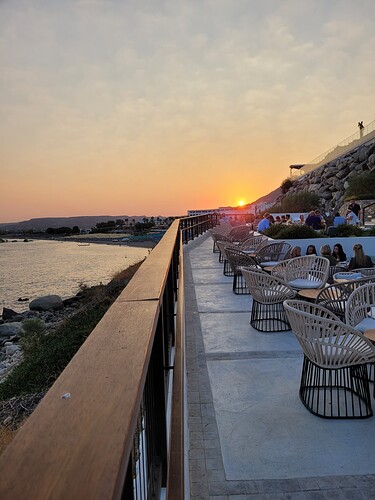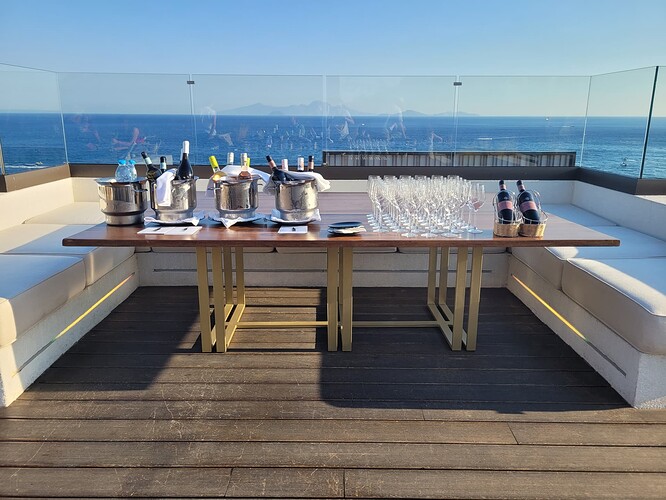 Well we already know your position on forrin olidays…
He hasn't suggested Whitby…yet.
@LordFlasheart about to suggest Warner Hotels…then realised

Love the idea of calling countries the size of Australia/Morocco shit #sweepingstatment
I'm not taking my blonde kids to North Africa; especially a 13yo girl.
Sandsend is almost Whitby but without as many tourists from Teesside or Leeds
Sandsend. Three miles down the road


Better beach, close to woods for dog walking.
SUP rental.
You can probably stay in my Dad's old house


Probably an AirBnB cottage rental now.
Robin Hood's Bay, too.
Old railway line.
Loads of rock pools.
Good chippy. Good pub. Good sweet shop.
Head out to Danby Moors Centre, Lealholm stepping stones, Great Ayton/Roseberry Topping, walk from Grosmont to Goathland - get the steam train, then explore Pickering.
Helmsley, Rievaulx Abbey, Rosedale.
There. That's a good week there.
I actually liked Tallinn, but don't like Barcelona which stinks
I did actually see someone from Hale whilst in Whitby this weekend


Abersoch = Cheshire-on-Sea.
True fact.
Runswick Bay is good, 'Twas in't Guardian secret beaches


Not so secret now.
Saltwick Nab is decent, too.
Lythe to Loftus is shit. Avoid them.
There. I've sorted it for you.
@jeffb - London stinks of piss, too. So does Manchester. Paris wash the streets on a morning, so it doesn't smell as bad. But it's the stench of urine permeating most cities these days.
Yeah, where we went this year is £7845 for 2 weeks in 2023 iirc.
Sardinia? My friend has just been for 10 days and raved about it.
And the Eurocamp option. We're staying at eurocamp site this time but not booked through them. It does mean self-catering but keep it simple for the kids anyway. And still options to do a "grown up" meal for sanity purposes.
Wedding next year so no holiday for us. Given the prices that are flying around, I think even without a wedding it wouldn't happen. Year after is probably our last as 4.
We stayed at the one down from that. Admittedly 8.5 yrs ago now. We had friends go there again this year (they've been multiple times now), and I think the only change is a few more hotels. But yeah, wind and sun and sand and that's it. Dull AF!
Yes, we went to Sardinia for a family wedding back in 2011; Cala de Volpe hotel no less (the wedding not our accomodation!). We stayed in an apartment in Baha Sardinia on the Costa Smeralda. It was quite nice.
I think I said before but we paid 500 euro for 9 nights per person. 5* all inclusive. The same chain but next hotel down the beach (the one we stayed in is being refurbished) next year is 1250 euro each. No way will I pay that much.