still awaiting road permits so no dates confirmed but July and billed as a very fast race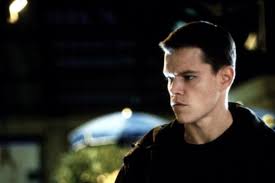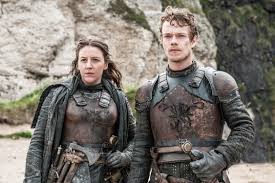 It was mentioned over in the HIM thread. Going to be interested to see the course. If they saying its mega fast I am struggling to see how they will route it. By fast I am guessing they mean no hills
I am assuming the swim will be sea with T1/T2 on the western lawns. From there you can't really head west as that takes you into south downs area. East Dean road is pretty steep and then its quite up and down, not what I would call a fast start. Although that area would make a loop quite easy.
Other than that going north is going to involve the A22 / A27 and no one in the right mind will want to cycle on those. I suspect it will head east towards Pevensey or maybe stones cross, although at some point that will still involve either going a long or crossing the A27 / A259. Cant go to far beyond that our you are in to High Weald and that gets very lumpy indeed.
Run will probably be along the seafront.
the RD was on facebook somewhere and said the bike course is fast but does have a sting in its tail.
I know Eastbourne very well having grown up there, so I think this would be great. However, I cant for the life of me work out a bike course (even for 90km) that wouldnt involve severe traffic disruption, closing of pedestrian crossings, traffic lights and several right turns.
I'm afraid I cant see them getting approval for it.
70.3 Staffs was originally sold as flat and fast, and it was far from it.
It would be unusual to drop a race into a seasonal resort town more or less in the middle near the 'peak' period.
Happy if it happens but would be surprised.
Same. Lived in Eastbourne from birth to mid twenties. I cannot imagine the bike course at all. My parents are still there. I went back in August for Airbourne. I cycled down to the seafront. It's not an enjoyable place to cycle at all.
Wouldn't it be hilly the moment you left the coastal area?
If you head west it will get very hilly. South Downs are right at the end of the seafront. Go too far North East and you will start to hit the weald which again gets lumpy. Some bits in the middle pretty flat, but dull as fuck.
Organisers have said they are close to opening entries and confirming details. They are teased a few details.
Bike elevation for full is 940m. Run is mostly flat but there is a 200m (length, rather than elev) hill you do 4 times. Along the seafront so assume its 4 loops out and back along the seafront. Could be good for spectators as the seafront is split level in places. Plus people can be on the beach.
12 July same date as the Snowdon 24 I was thinking about but not sure about that now. Might give this ago. See what the bike course is actually like
12 July is same date as IM Switzerland, IMUK and Ironman Vitoria Gasteiz. It's going to be a busy day in the diary
I need something closer to my warm-up event in the Cotswolds. Can they move it to late April?
Yeah they did say they knew there were other things but relying on the fact that most people only do one IM a year. Plus they have to work round a lot of other events. The other tri, beachy head marathon, airbourne etc
That is pancake flat…!
Is the sea rough there?
Sea swim scares me, the elevation attracts me
Run… not bothered either way.
Yeah <1k climbing over 180km is not bad. Think there is a climb to beachy head at the end of the bike which will be a bit of a bitch .
Sea can vary a lot there, and it can turn quickly. I did a swim there few years back. 45 mins before the race was like a millpond. Race start and the wind had picked up producing a fairly large swell, and the tide turned and started dragging out diagonally. Water is murky, beach is pebbly. Because Eastbourne sticks out there isn't much shelter on the sea
Thanks.
With the other races I want to do it's looking like this or IMUK…?!
One extreme to the other.
I'm hoping either will be a pb … this more so!
Beach head climb is super exposed too
Saw it on face cloth earlier. Looks like a bag of shit to be honest. Out a bit, double loops, out and backs.
Just not sure about his. Feel like I want to be part of it given that I grew up there and my family are still there, but the bike route sucks. The swim will suck and i cant see much improvement on the run. Unless the pricing is good I'm losing interest