Dreaming of getting a new bike, climbing focussed…what's the smart buy?
not sure why the thumbnail link is for gravel.
Looks nice
https://www.balfesbikes.co.uk/bikes/road-bikes/trek-emonda-sl-6-pro-disc-carbon-road-race-bike-2021-in-black-and-red__13534?currency=GBP&chosenAttribute=601910&gclid=Cj0KCQiA1pyCBhCtARIsAHaY_5cc6_gyiKWB57vE_l08pqmPBGZCijWHT9zQFmCNWGgMyeOZ3o_MAYQaAoBjEALw_wcB
Surely you mean the +LT version



That's a Domane - the all purpose bike

(same but different)
Emonda is the climbing specific or more versatile pro bike. The madone has gone a bit too heavy and sprinter focussed.
Giant TCR? Giant are really good value IMO.
Assuming 11 speed, di2, discs?
Ribble Endurance…?
The two people I know who have them are constantly singing there praises.
For a sub 6.8 build with aero bars and pedals ( I have one ).
Get a frame and build it with specialist bits from flea bay/ offers/ Facebook market place.
New bike… Nice !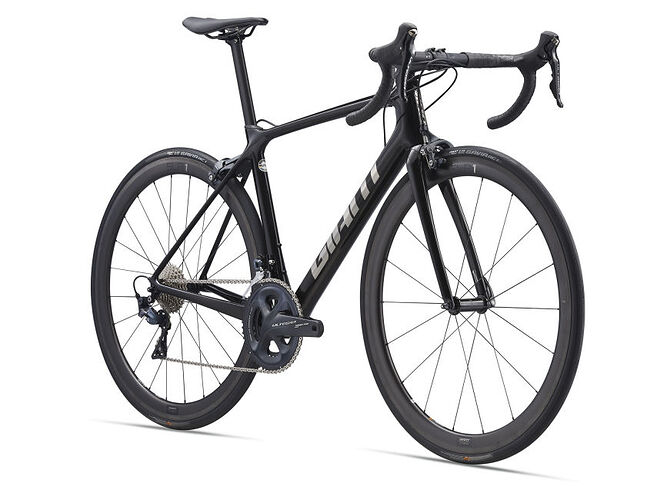 Mmm. They always say that about Giant but are they significantly cheaper for the same?
£3699 for the TCR Advanced Pro 1
You're right about the same price then. But interestingly so is the Ribble Endurance :ribble-endurance-sl-r.
I will preface this by saying I have an open mould frame and it's lasted for ages and had no problem at all. That Ribble looks like an open mould, so if going the route of open mould and being patient to buy the right bits from ebay. Why not buy the frame from a trusted seller and do the same, you can get it in whaever colour you want for less than £1.2k-£1.3k from Ribble. It's just whether you can be bothered in buying everything like that, definitely cheaper but more effort and time.
Apparently the Giant comes with dual sided power meter cranks, and great wheels in a tubeless only set up.
My brother has a newish Defy with the giant tubeless wheels and he rates them. Dual sided PM adds a lot to the value or geting normal ultegra cranks would drop the price I assume?
It seems the latest one is now a bit better per GPLama, but the original one was poor from what I remember. But as GPL says, there's nothing you can do about a crank based power meter built onto the current shimano cranks. They all have issues due to the spider symmetry.
That would put me off straight away for a road bike. Too many of my mates have had punctures that didn't self seal and ended up spraying liquid latex everywhere.
Bollox …!
I was really looking to go tubeless too…?!
Don't know a great deal about them apart from what GCN tell us and there probably biased !
No good?
I love mine.
So much more comfort…but…you've gotta top them up regularly.
Also, carry those jelly worms for when the hole is massive.
Getting them off is a PITA, but I've got the technique down now.
Glad I did that at home before roadside.
People who can't fix them roadside or who've had loads of trouble with them aren't doing it right

What makes them tubeless only, is there something preventing you putting a tube in if you wanted to?
I'm a bit of a spaz mechanically… but not bad at punctures TBH.
A guy we ride with uses them sometimes.
He has quite heavy tyres, runs 60-75 psi 60? Ml of juice and carries nowt…?!?
I'm dying for him to flat, more comfy due to the reduced psi ?
Yeah - reduced PSI means more comfort.
It's noticeable.
Lower rolling resistance too. Not sure how


Science and shit.
I carry a spare tube still. Mainly because my wife doesn't drive and I cannot get stranded!
EDIT: Because I have that spectre hanging over me, I can fix most things roadside (including snapped spokes and buckled wheels…even if that involves getting to nearest train station, waiting an hour for a Sunday train and then going to a Decathlon to get the part before cycling home, 'Cos that still counts, yeah?)