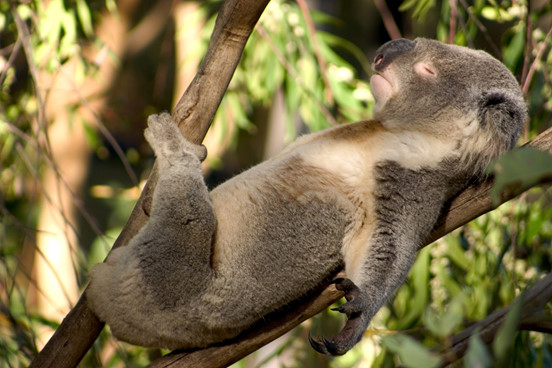 Just checking I'm taking the right approach to tapering
Ah thanks. Knew I could rely on the experts. Second attempt: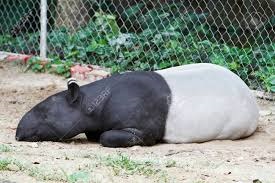 yes that's better, you need a good Tapir to be right for race day
Right who does what in the last couple of weeks?
Particularly interested in the final few days. Race sunday, what you doing the Friday/Saturday?
I think I know most of the "what" - just not the "when"
Friday off Saturday 20mins of each, all would include some form of increase in pace, and a technical focus.
I'm a bit different. I'd happily do absolutely nothing for the last two days. I know it doesn't, but i can't shake the feeling that i'm eating into my race day freshness when i do stuff too close. So my tapers are normally quite extreme.
What I like to do in the last week is pick out some 4 - 8 min Strava local flat run segments and proper smash them, maybe 2 or 3 for the week. Should be in great shape if you have eased off the week before, obs really good & careful warm up. A bit of swimming here & there but that is it.
Saturday, absolutely nothing bare minimum registration & stuff but keep off your feet as much as possible. This was advice from Paula Radcliffe at a pre London Mara speech, only truly did it once & had my best result.
Interesting - cheers guys.
I think I'm between Hammerer and GB. Doing nothing for 2 days would leave me groggy, I never respond well. But a double session on the saturday also fills me with fear.
I've had my running sessions set, so just adding them into the plan - does include some pick ups and some short interval work.
Ok so based on me being someone that needs a balance between doing nothing and doing something…
I'm currently here ;


Any thoughts?
Whilst I'd like another lake swim, that does aggravate my shoulder issue - so safety of the pool might be better on 16th.
Still trying to add some harder efforts on bike to try and spin above race pace a bit (more for my confidence than anything else).
Welcome any thoughts
My race is Saturday, in reality I started tapering middle of last week. Had a 2hr45 very easy run/walk on Friday, nothing s Saturday, 2hr easy walk with family yesterday, nothing planned tonight, maybe a light shuffle with loaded vest tomorrow and that will pretty much be it.
I'm in knee protection mode at the moment, so I'm pretty comfortable if I do nothing between now and Saturday TBH.
Injury permitting, and cost of pool/access I'd really like at least one more swim in that final week, even if just 15 minutes.
Could reduce the 10k run if worried about fatigue.
I've got no issues with swim access (lake or pool). Its the shoulder that constantly stops me doing more.
Id come out of lockdown and was managing it really well despite swimming 3 times a week. 1 club session (well five minutes of it), swimming faster than Im capable - and something just goes pop inside.
Physios been great - and last time I swam post seeing him I got round 3k with little aggravation. Just worried about doing too much. But if little as 15 mins - then yeah I can get that in just to turn over.
Could take it off the other swim and the week before to reduce load; I think frequency in swimming especially taper time is pretty useful to keep ticking over but it's a faff getting to the pool to do an easy session.
400m down the road. 5*45 min slots available most days… And I'm WFH, so no excuses.
Will tweak the plan

I've always favoured swimming more in taper, mostly because it has such a low risk of injury/mishap so close to the race.
For an Ironman/Half:
Mon- rest w/stretching.
Tue- 2-3km easy OW swim with race pace efforts.
Wed- rest or easy 30 min run.
Thu- bike 20km IM power
Fri- 20min swim, easy w/tempo efforts.
Sat- 10km easy check ride before racking.
Sat- before dinner 10min jog with 20 mins stretching in middle.
This is/was more out of habit than anything else.