@gingerbongo that is so silly, yet kinda amusing

Just needs shorts

…and a nose ring / ear tunnel.
This has popped up in my articles I might be interested in reading, I'm not especially interested in reading it, but can we take a minute to admire his hip flexibility and in those trousers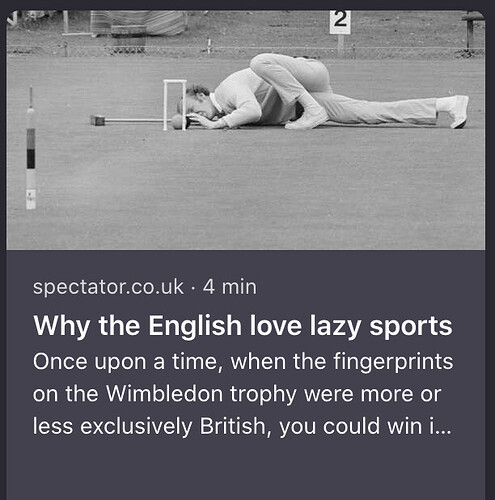 He looks like he is dead, possibly playing Aussie rules croquet and struck over the head by opponent?
After his hip replacement my grandad used to look like he was Irish dancing walking down the street.
Maybe this guy suffered the same fate?
Sounds like a mission for Jeremy Wade!
Read about that the other day - it's a huge stingray. 4m long and weighs about 400kg. The previous largest freshwater fish was also Cambodian.
Oh yeah!
It's effing HUGE!!!
Like mahoosive.
Blew my fragile little mind when I saw it

Just going about it's business in the Mekong, until someone catches it. How the heck do you even land a beast like that?
4m x 2m and 400kg
I saw a River Monsters episode where they caught a much smaller stingray and it lay flat on the river bed like a sucker and was almost immovable, took them ages to get it in.

That is a pretty tenuous link to covid